Rui Miguel Carracha Charneca
Associate Professor (Department of Zootechny)
Employment contract in public functions indefinitely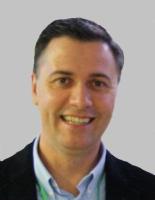 Doctoral Degree:
Ciências Veterinárias (Universidade de Évora - 2010)
Master Degree:
Produção Animal (Universidade Técnica de Lisboa - 2001)
Bachelor's Degree:
Engenharia Zootécnica (Universidade de Évora - 1995)
Comissão de Curso do Mestrado em Engenharia Zootécnica (
Deputy
)
Department of Zootechny (
Deputy
)
MED - Institute of Mediterranean Agricultural and Environmental Sciences (
Integrated Member with doctorate
)
Laboratório de Reprodução e Lactação (MED) (
Head
)
Reprodução Animal. Suinicultura.
Fisiologia da Reprodução. Parâmetros reprodutivos. Técnicas auxiliares de reprodução. Produção de suínos. Sobrevivência neonatal de leitões. Colostro de porca (produção consumo, composição). Genética e genómica de suínos. Raças suínas autóctones.


Linha temática de Produção e Saúde Animal do MED.
Grupo da Biociência Animal do MED.