João Eduardo Rabaça
Associate Professor with Agregação (Department of Biology)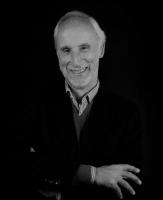 Doctoral Degree:
Biologia (Universidade de Évora - 2004)
Bachelor's Degree:
Biologia/Ecologia/Ornitologia (Universidade Clássica de Lisboa - Fac. de Ciências - 1983)
Comissão Executiva e de Acompanhamento do Mestrado em Biologia da Conservação (
Deputy
)
Scientific Council of School of Science and Technology (
Member
)
Conselho Científico (ICAAM) (
Advisor
)
Department of Biology (
Director
)
MED - Institute of Mediterranean Agricultural and Environmental Sciences (
Integrated Member with doctorate
)
Laboratório de Ornitologia (MED) (
Head
)
Ornitologia; biologia da conservação
Ecologia das comunidades de aves.
Gestão e conservação de sistemas ripícolas.
Difusão da cultura científica.
Difusão da cultura científica.
As aves como modelo de referência em programas de Ciência Cidadã.