Conferences & Congresses
POLIBÉRICOS - Cycle of online lectures
From 21.01.2021 to 18.11.2021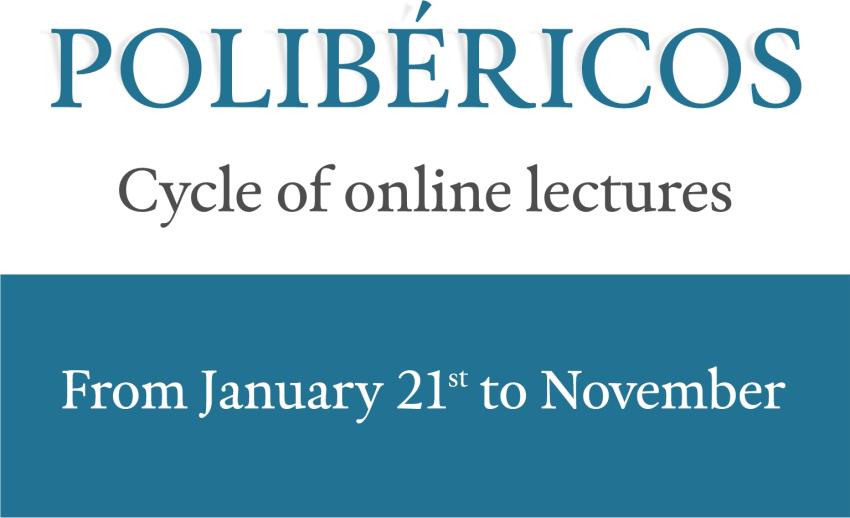 The cycle of online lectures, POLIBÉRICOS, will take place between January and November.
POLIBÉRICOS is the first series of conferences, held by the Iberian Studies Chair from the University of Évora, 
A set of 9 conferences online, hosted by several international experts in the different themes addressed in the area of Iberian Studies, will be held throughout 2021.
Coming from institutions from 5 countries (Germany, Spain, USA, England and Portugal) this cycle proposes a plural approach to the Iberian cultural reality, focusing on the different peninsular literatures.
The conferences are open to the public and the links to access the sessions will be announced in advance.
The dream and reality of Iberian Studies 
Joan Ramon Resina (Stanford University) | january 21st
The Iberianist projects of Galicianism and Catalanism: Utopias and Realities
Xosé Manoel Núñez Seixas (University of Santiago de Compostela) | february 18th
(Inter)national spectres: mid-20th century cinema in the Iberian Peninsula 
Brad Epps (Cambridge University) | march 18th 
Iberian perspective of the Basque poets of the republican period. 
Jon Kortazar (University of the Basque Country) | april 22nd
Rosalía de Castro, from beyond neo-liberalism 
Fernando Cabo (University of Santiago de Compostela) | may 18th
Memory and Dememory in the urban space of Iberian capitals 
Teresa Pinheiro (Technische Universitat Chemnitz) | june 17th 
Towards a new canon of the women poets of '27 
Julio Neira (National Distance Education University) | september 30th 
Teixeira de Pascoaes, a Portuguese poetic reference for Catalan literature
Victor Martínez-Gil (Universidade Autònoma de Barcelona) | october 21st 
Realist Figures and Figurations in an Iberian Context 
Carlos Reis (University of Coimbra) |november 18th