Meeting of rectors marks launch of EU-GREEN alliance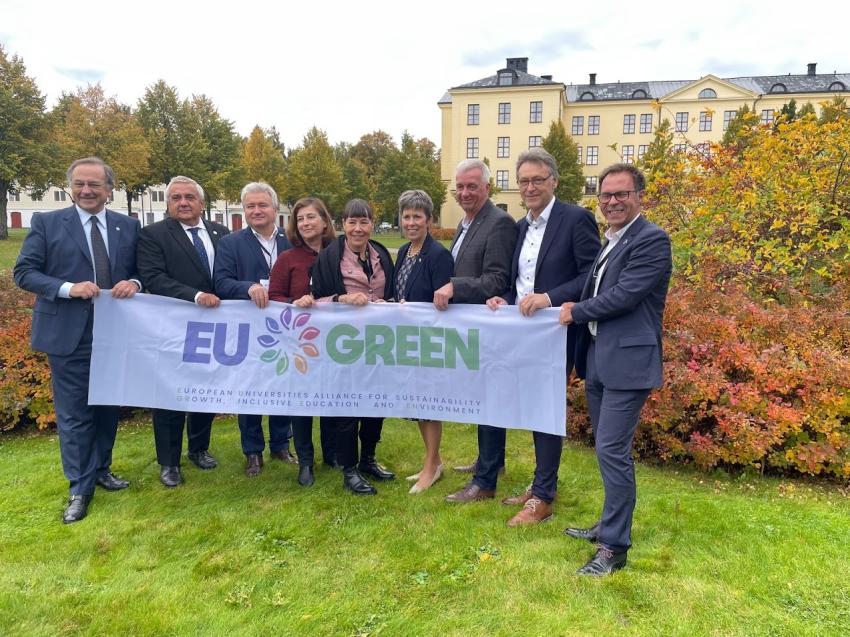 The Rector of the University of Évora, Hermínia Vasconcelos Vilar, attended the first meeting of EU- GREEN- European University alliance for sustainability: responsible GRowth,inclusive Education and Environmen, alongside the rectors of the other eight Higher Education Institutions which integrate this newly created alliance of European universities. The meeting took place in Gävle, Sweden, on September 29th and 30th. 
 The EU GREEN alliance aims to implement a concerted strategy to train citizens and to develop innovative research that contributes to a favorable evolution of local and/or regional ecosystems. Rectors, Regional Authorities and the EU GREEN operational team were in Gävle (Sweden) defining the next steps to be taken to launch this alliance.
 "All institutions involved are strongly positioned in their respective territories and share a focus on regional development and are aligned with their respective Smart Research and Innovation Strategies (RIS3) and regional policies on sustainability and Sustainable Development Goals" highlights the Rector of UÉ.
Together, these nine (9) institutions (Universidad de Extremadura, University of Gävle, Wroclaw University of Environmental and Life Sciences, Universitá di Parma, Université D'Angers, University of Évora, Otto von Guericke Universität Magdeburg, South East Tecnological University, Universitatea Din Oradea) intend to find new forms of structural cooperation, sustainable, systemic and long-term cooperation in education, research and innovation across Europe by offering student-centered, jointly taught curricula on inter-university campuses, where students, staff and researchers from all regions of Europe work together.
Published in 08.10.2022