Professional Training UÉ includes school certification in 2022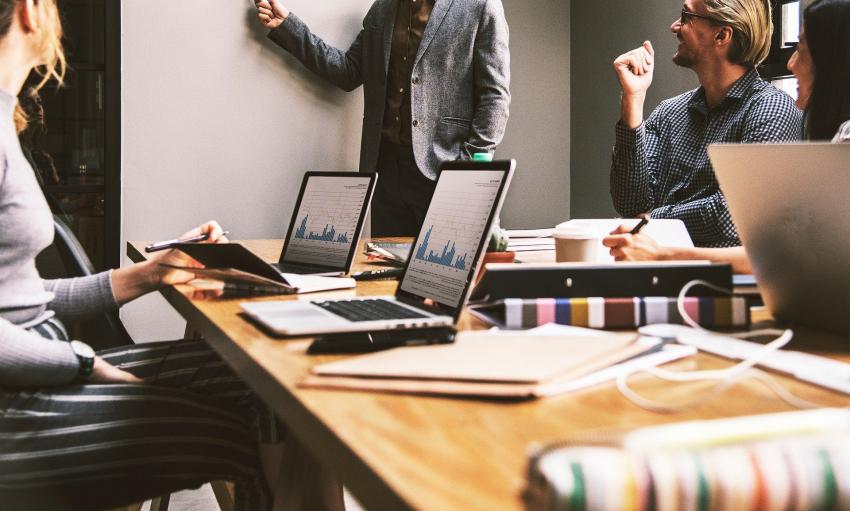 Since February 9, enrollment has been open for the courses included in the 2022  University of Évora's Vocational Training Plan, a partnership with the Technical Innovation Institute (ITI) and funded by the European Social Fund, which aims to promote vocational training and lifelong learning opportunities to equip employees with new skills.
The training plan has a special focus on the well-being of the institution's employees, the humanization of work relationships and the emerging digital and social transformations, and was designed to meet the specificities of the current challenging social and labor context.
The training offer is diverse and specialized and aims to empower and update the knowledge of workers in areas related to their specific skills or personal interests, being divided into 9 distinct areas of action: Organizational Behavior, Customer Service Excellence, Foreign Languages, Occupational Health and Safety, Information and Communication Technologies, Digital Communication, Management and Administration, Human Resource Management and Citizenship and Equality.
The 24 available training courses, certified and totally free of charge, have a total workload of 25 hours spread over several modules - with the exception of "English Language - Customer Service" with a total duration of 50 hours. 
Their successful conclusion will allow, this year, the ITI, partner entity of this initiative and accredited by the Directorate-General of Employment and Labor Relations (DGERT), to award school certification for the conclusion of the 9th and 12th grade to workers who have not yet obtained this classification.
Cláudia Zacarias, Head of the Human Resources Division of the Administrative Services, explains that "This process aims to raise the educational qualification of our workers in the Operational Assistant career, through training and experience, who have relevant skills to be recognized, validated and certified, thus allowing to increase the level of qualification and create the necessary conditions for the professional progression and achievement of each one" advancing that clarification sessions will take place involving interested workers and their respective managers at the University of Évora.
"Free professional training, offered annually by the University of Évora, is extremely important for the qualification of our workers, for their continuous improvement and professional development in order to acquire new knowledge and skills, improving not only their technical skills, but also behavioral skills that are extremely relevant for improving the quality of services provided by our University. Highlights the Division Head of Administrative Services, who reinforces that, due to the confinement imposed by the pandemic, the last trainings took place virtually, but that they will resume this year the face-to-face format. 
See the Vocational Training Plan 2022 here and submit your registration using the GESDOC form, up to two weeks before the start date of each of the training courses.
Published in 17.02.2022