UÉ student receives best thesis award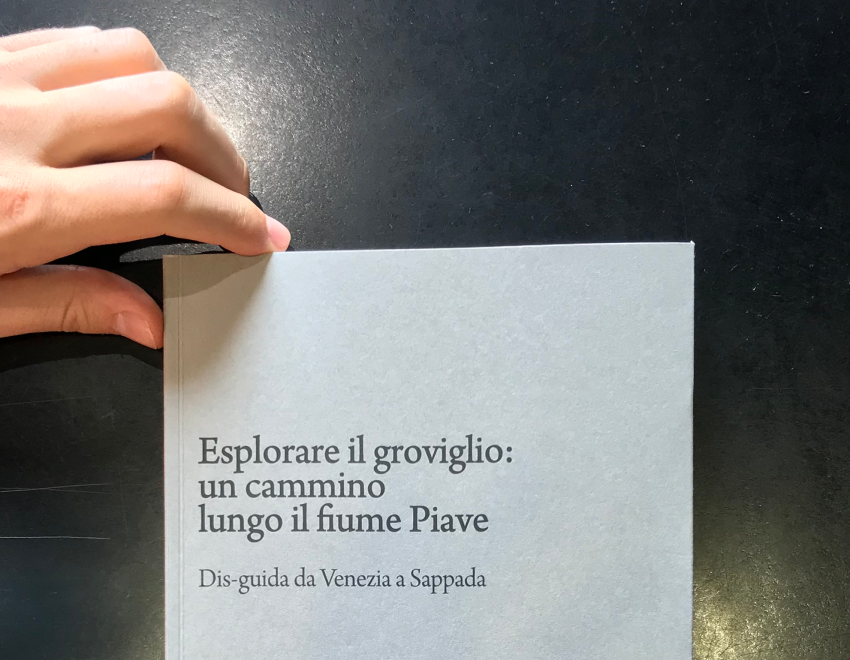 Amerigo Ambrosi, Erasmus student at the Department of Architecture, at the University of Évora, in the academic year 2018/2019, is the winner, alongside Maddalena Venturini, of the Fondazione Grenfellove award for best "Tesi di Laurea Magistralis, with his master's thesis entitled "Esplorare il groviglio: un cammino lungo il fiume Piave. Dis-guida da Venezia a Sappada".
The paper, which explores the tangle of paths around the Piave River, a 220km long Italian river that flows into the Adriatic Sea, was co-supervised by Professors João Soares, from the School of Arts, University of Évora, and Maria Chiara Tosi from Istituto Universitàrio di Architettura di Venezia (IUAV).
The work carried out by Amerigo Ambrosi and Maddalena Venturini shows the results of an exploratory walk along the Piave River, which tries to approach a different way of looking at and representing a river. In the act of walking, the river is considered an unconventional guide that made possible the construction of step-by-step itinerary.
"The thesis, through a refined set of graphic, photographic and bibliographic devices, operates a kind of decomposition and recomposition of the landscape of a terrain with a variable, four-dimensional section. Maps, systematic sections, analytical and selective redrawing, matrices, analytical sheets, histories, censuses, interviews, reports, and place memories constitute the scientific materials that give us an unprecedented and informed anatomy of the Piave River" writes architect Giuseppe Marsala, member of the Prize's external evaluation commission.
Along with this distinction, awarded in Venice on February 9, Amerigo Ambrosi and Maddalena Venturini's thesis was also awarded the special Prize "Valorizzazione ambientale" at the 21st edition of the Laura Conti Ecology Prize. 
The Fondazione Grenfellove award for best "Tesi di Laurea Magistralis" was established in the year 2016 by the IUAV as a way to distinguish the best master's theses in the fields of Architecture, Visual Arts, Design, Fashion, Urbanism and Theatre.
Published in 15.02.2022