UÉ studies protected areas in Mexico for vertebrate conservation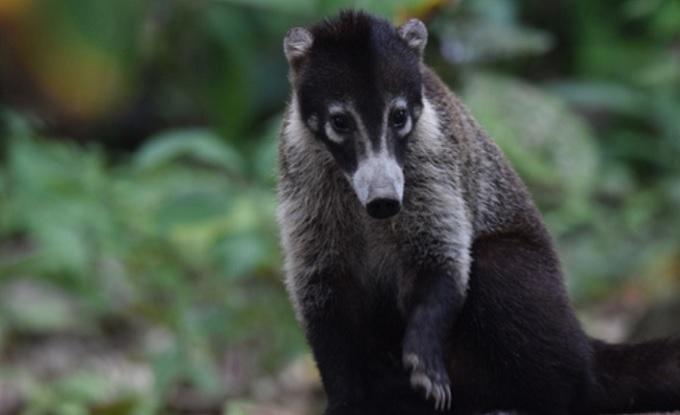 An international study, led by Diogo Alagador, a researcher at the Mediterranean Institute for Agriculture, Environment and Development (MED) of the University of Évora (UÉ), has revealed the expected performance of protected areas in central Mexico for the protection of 94 terrestrial vertebrates (10 amphibians, 13 reptiles, 50 birds and 21 mammals), with varying but worrying levels of threat, under different climate change scenarios in the region. 
In order to support decision-making in a national context where opportunities for redefining local conservation policy are opening up, the Government of the State of Mexico has delegated the National Biodiversity Institute (CONABIO: Comisión Nacional para el Conocimiento y Uso de la Biodiversidad), a collaborator in the study to conduct a prospective analysis. The existence of a collaborative network with the Chair of Biodiversity at the UÉ allowed the entire analytical approach to be developed at the University of Évora, under the coordination of researcher Diogo Alagador. This study assessed the current performance of protected areas and identified opportunities for the protection of nationally threatened species (some of them at risk of global extinction).
Based on the development of an index that integrates, in a complementary manner, information regarding the evolution and availability of suitable climatic space for each species over time, it was observed that less than half of the existing protected areas in the region incorporate conditions suitable for the persistence of most species. It was also found that for most species, the core areas of greatest climatic stability occur predominantly outside protected areas. In identifying the areas that best complement existing protected areas in protecting all species, the UÉ researcher notes, "worryingly, that these areas incorporate or are adjacent to extensive swathes of intensive agricultural and livestock production. 
This study "defined an outline of a plan to persuade national and local authorities to adopt long-term, reconciling territorial plans, where ecological sustainability is a fundamental part of the final objective," says Diogo Alagador. The development of a natural economy and the implementation of a mixed planning of integrative measures with a rational use of resources, and segregation of activities with negative ecological impacts is revealed as the intelligent strategy in the pursuit of new policies on biodiversity and land management, also mentions the MED researcher. 
The study "Protected areas in Central Mexico - are they fit in promoting species persistence under climate and land use changes? Biological Conservation" is available here.
Published in 15.07.2021