IBISurvey: a Citizen Science project to increase the knowledge about exotic birds in Europe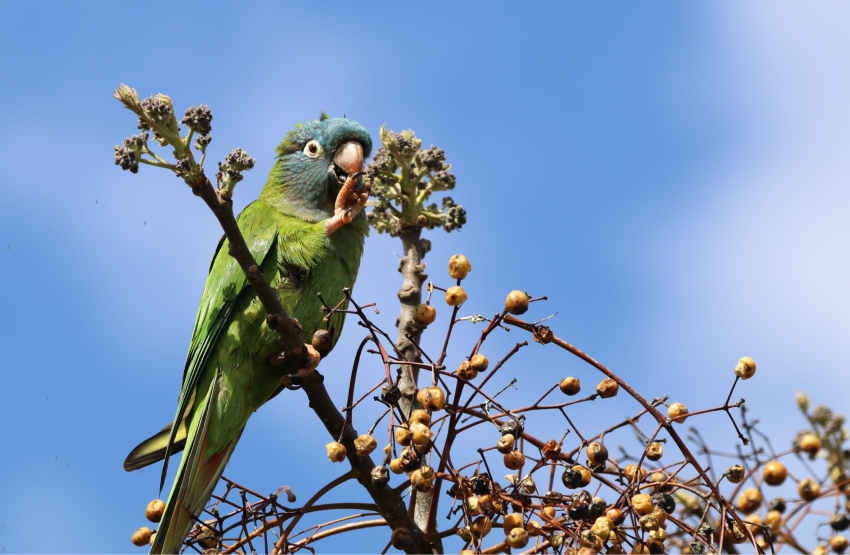 IBISurvey is an online platform for recording of observations of exotic birds introduced into Europe, an initiative of the Laboratory of Ornithology (LabOr), which is part of the Mediterranean Institute for Agriculture, Environment and Development (MED).
The IBISurvey (Introduced Bird Interaction Survey) aims to increase knowledge about the negative impacts of exotic bird species on the environment, namely on agriculture, human health, and economy. The impacts may include feeding on farmland products and/or aggressive behaviour against native species. 
According to Pedro Filipe Pereira, researcher at LabOr-MED and project coordinator, the IBISurvey is a Citizen Science initiative funded by MED, with which the team intends to encourage citizens to report interactions of exotic birds with other animals, plants and humans.
Accessible in six European languages, the user is provided with a first contact with the subject of the introduction of exotic species, but also with the behaviors that may suggest the establishment of their populations (breeding behaviors) or the occurrence of potential impacts. The user can learn about the identification and ecology of 76 most frequently observed free-ranging exotic bird species in Europe. These species originate from other continents (America, Africa, Asia and Oceania) and their occurrence in the wild is the result of accidental or deliberate introductions.
Published in 26.04.2021