UÉ certifies hygiene and safety practices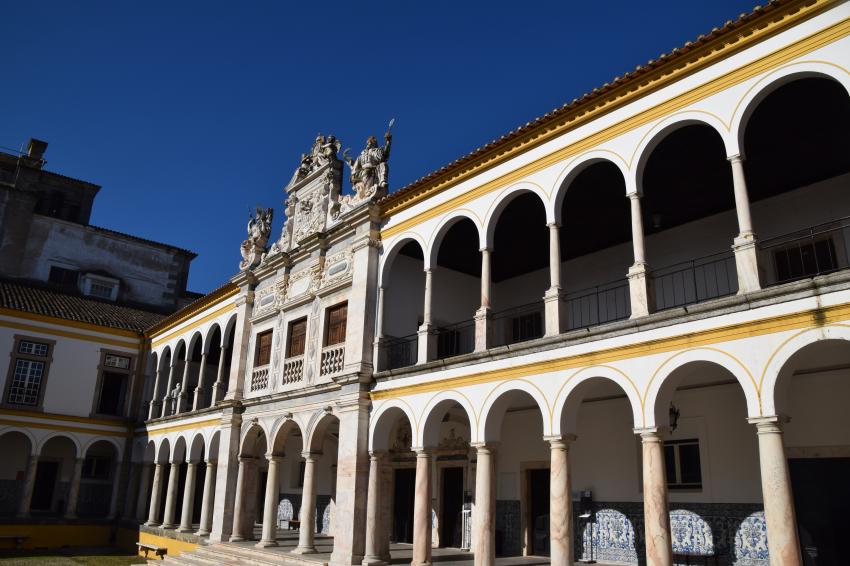 Thinking about the safety of the academic community in the return to face-to-face classes, the University of Évora (UÉ) has established a partnership with SGS Portugal Group, a world leader in testing and certification of health and safety systems, to ensure rigorous verification and validation of hygiene and cleaning processes in order to mitigate the main risks related to COVID-19.
The certification solution by SGS will result, first, in a diagnosis and analysis of the existing practices and, subsequently, in the validation and improvement of the procedures already adopted in all poles and infrastructures of the institution where face-to-face classes will take place.
With this in mind, samples will be taken periodically to check the effectiveness of the cleaning procedures implemented. After laboratory analysis, SGS will define and implement a new plan of action that complies with the latest regulations. UÉ will ensure the application and control of all hygiene protocols, as well as compliance with all social distancing and cleaning and disinfection measures determined. 
This validation process complements the hygiene and safety measures already adopted by UÉ, namely, the installation of a disinfection porch, the use of sprayers with bactericidal, fungicidal and virucidal disinfectant and the installation of disinfectant gel dispensers.
Created in 1878, the Société Générale de Surveillance, founded in 1922, SGS Portugal which provides a wide portfolio of services in the areas of inspection, verification, laboratory tests and trials, consulting and certification in various fields.
Published in 16.03.2021