UÉ joins UNESCO Chair in "Education and Science for Human Development and Welfare"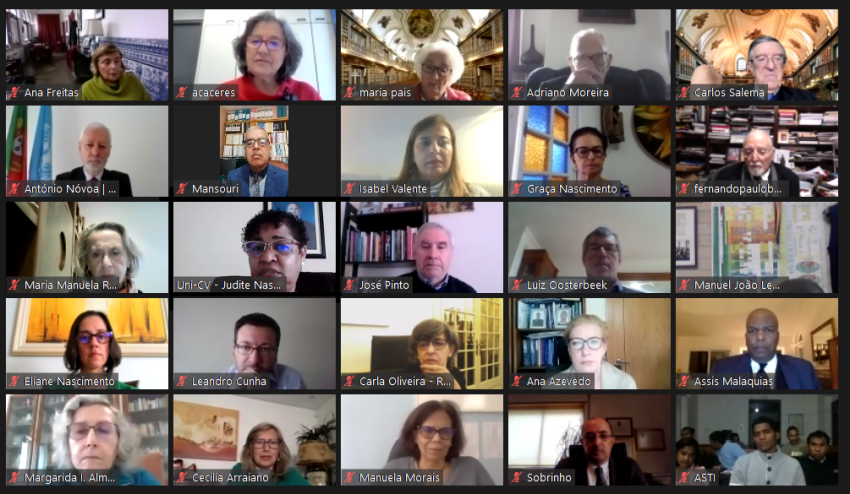 The University of Évora is now part of the EDUWELL Chair, promoted by UNESCO, which emerged from the partnership between several Portuguese Higher Education Institutions (HEIs), in association with institutions from Angola, Brazil, Cape Verde, Guinea-Bissau, Mozambique, São Tomé and Príncipe and Timor-Leste with the aim of addressing the technological, educational and scientific knowledge inequalities, which are some of the biggest challenges of the twentieth century. The launch took place online today, February 5th, and was attended by Ana Costa Freitas, Rector of the University of Évora.
This new Chair is committed to the creation of scholarships, post-graduate programs, short-term training courses, and incentives for research and development in its institutions, as ways of networking to promote learning, knowledge transfer, the creation of opportunities, and scientific debate among the various partner entities.
Through a multidisciplinary approach based on the areas of Education and Science, this UNESCO Chair also stipulated  the organization of international meetings, thus promoting internationalization through the mobility of young students and researchers between universities and research centers and thus providing the tools for them to later implement educational and scientific programs in their own countries.
Ana Costa Freitas, believes that this Chair will drive the "adoption of conscious, scientifically sound and proven policies" at the international level in order to help, in this way, "build a better world", even because, as she underlined, " it will  only be possible to exercise a full democracy, if we invest on education ". The Rector  also stated that it was with "enormous enthusiasm that she accepted the challenge launched by Maria Salomé Pais, Executive Secretary of the EDUWEL Chair, for the integration of the UÉ in this "ambitious project".
Developing a society based on education, creating conditions for citizens and governments to become scientifically literate, and bringing about social transformations by creating knowledge around the different areas involved that influence intercultural dialogue, well-being, and sustainable development was the main message left by the participants who make up this new UNESCO Chair, an organization founded in 1945 with the mission of contributing to "building peace," reducing poverty, and promoting sustainable development and intercultural dialogue through education, science, culture, communication, and information.
Published in 05.02.2021