UÉ studies mural paintings discovered in the Church of Espírito Santo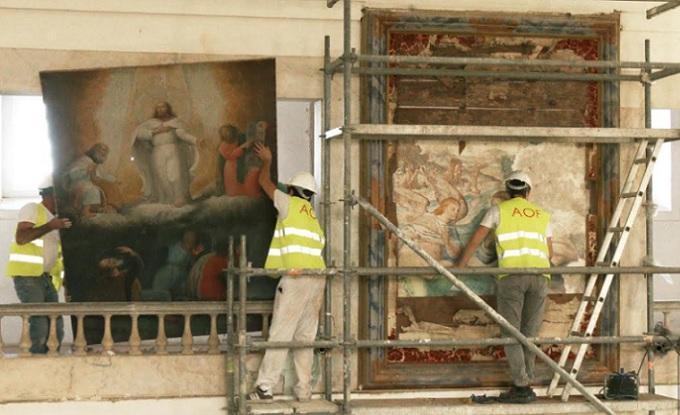 Manuel Ribeiro 2020 © Seminário Maior de Évora
The University of Évora (UÉ), through the HERCULES Laboratory and the Interdisciplinary Center for History, Cultures and Societies (CIDEHUS), will start a multidisciplinary study that aims to unravel the mystery that encloses the newly discovered paintings in the church of Espírito Santo in Évora, and take a new look at the eborense mural painting of the 19th century. XVII.
In total, there are six mural paintings discovered last month by the company that is rehabilitating this religious monument linked to the main building of the University of Évora. The mural paintings now unveiled were hidden by the paintings on canvas in the grandstands of the Church's nave, removed for restoration in the atelier.
According to UÉ researchers, the path to investigation remains open. On the one hand, to prove technically, on site and in the laboratory, the description of Fr Manuel Fialho: the existence of oil painting on lime, making the boundaries between mural painting and easel painting more fluid. On the other hand, and in artistic terms, seek to unveil both the iconography represented, and its relationship not only with the space of the church but of the entire College, as well as the authorship of the panels, having as reference the date of 1630 pointed out by the Author for its realization.
Published in 10.11.2020