Mauro Dilema
Assistant Professor (Department of Music)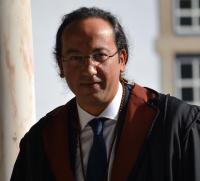 Doctoral Degree:
Doutoramento Música e Musicologia - Especialidade Interpretação/Música e Musicologia (Universidade de Évora - 2014)
Bachelor's Degree:
Licenciatura em Piano/Musica (Conservatorio de Musica de Matera (Italia) - 1997)
CESEM - Research Centre for the Sociology and Aesthetics of Music (
Integrated Member with doctorate
)
Comissão Executiva e de Acompanhamento da Licenciatura em Música (
Deputy
)
Musica
Musicologia
Música de Câmara
Interpretação
Piano
PASEV | Patrimonialization of Évora's Soundscape .
1540-1910
(ALT20-03-0145 - FEDER-028584. LISBOA-01-0145)
Atividade: 3 - Sociability repertoires: from the culture of Court to the public sphere.
% de participação: 15%
Data de início: 01/03/2020