Maria da Graça Dias Carraça
Assistant Professor (Department of Physics)
Employment contract in public functions indefinitely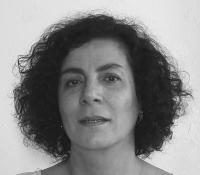 Doctoral Degree:
PhD/Física da Atmosfera, Meteorologia, Clima urbano. (School of Environment and Life Sciences, University of Salford, UK. - 2009)
Master Degree:
Mestrado em Ciências Geofísicas- Meteorologia (Faculdade de Ciências da Universidade de Lisboa - 1998)
Bachelor's Degree:
Licenciatura em Ensino de Física e Química (Universidade de Évora - 1986)
Department of Physics Assembly (
Advisor
)
Comissão de Curso do Formação Contínua em Luz e Cor na Natureza (
Director
)
Física da Atmosfera. Meteorologia.
Climatologia Urbana.
Centro de Estudos Geográficos- Grupo Alterações Climáticas e Sistemas Ambientais | IGOT, Universidade de Lisboa
Processo 92/ID/2014
/
FCT
finished in 30/03/2015
Fragoso M., Carraça M.G. D., and Alcoforado M.J., 2018. Droughts in Portugal in the 18th century: A study based on newly found documentary data. Int. J. Climatol.,1?20. [https://doi.org/10.1002/joc.5745]
* For more publications, perform a search by author name on Digital Repository of Scientific Publications of UÉ.