Conferences & Congresses
VI Iberian Forum of Museological Studies: New Perspectives of Research
From 24.11.2022 to 25.11.2022
College of the Holy Spirit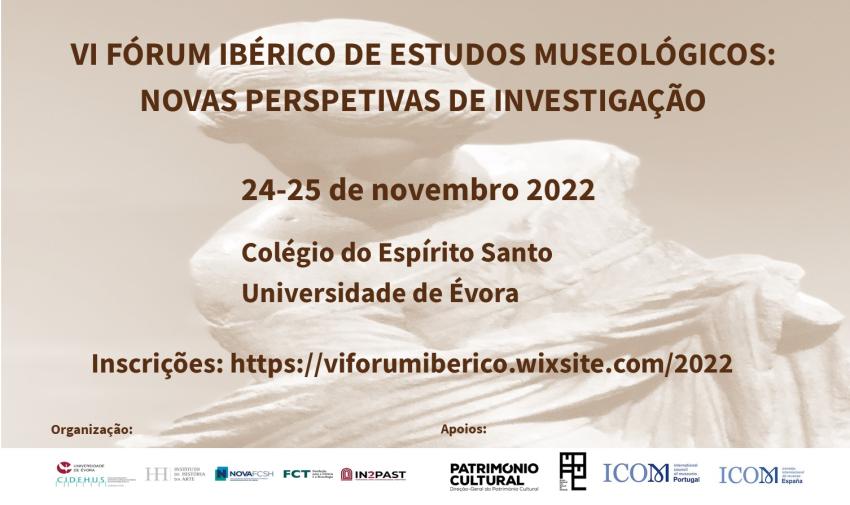 The VI Iberian Forum of Museum Studies: New Research Perspectives takes place on November 24th-25th at the College of the Holy Spirit. It is promoted by CIDEHUS - Interdisciplinary Center of History, Cultures and Societies of the University of Évora and by the IHA - Institute of History of Art of the Faculty of Social and Human Sciences of NOVA University of Lisbon.
Recognizing the plurality of museological studies, the VI Iberian Forum aims to contribute to the discussion of recent or ongoing research projects in various geographies and contexts of the Iberian-American panorama. One of the axes of reflection is to debate historical approaches to museums and museology and, on the other hand, approaches that contribute to a contemporary understanding of the relationship between museums and society.
Having museums as the object of study, this Forum aims to bring new points of view, the crossing of interdisciplinary perspectives and dialogue between researchers at different stages of their academic and professional careers.
Register here and learn more about this initiative at the Forum's website