Maria Catarina Murteira Rico dos Santos Campos
Researcher (MED - Institute of Mediterranean Agricultural and Environmental Sciences)
Fixed-term employment contract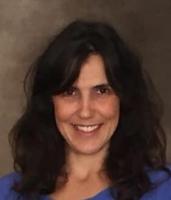 Doctoral Degree:
Doutoramento em Ciências Biomédicas/Regulação epigenética do desenvolvimento muscular de peixes (Universidade do Porto - 2013)
Master Degree:
Biologia e Ecologia do Litoral Marinho (Universidade de Évora - 2007)
Bachelor's Degree:
Biologia/Microbiologia do Solo (Universidade de Évora - 2003)
MED - Institute of Mediterranean Agricultural and Environmental Sciences (
Integrated Member with doctorate
)
Biologia molecular;
Transcriptómica de plantas e fungos arbusculares micorrízicos;
Mecanismos de regulação génica (microRNAs, epigenética).
Atualmente o meu foco de interesse reside no estudo das comunidades micorrízicas existentes em raízes de plantas e como estas podem ajudar a planta a resistir/tolerar circustâncias ambientais adversas. Estudo os mecanismos moleculares da planta despoletados por diferentes comunidades micorrízicas que induzem maior ou menor proteção contra metais em excesso no solo.
Genetic Resources and Functional Genomics
Plant Protection
Bolsa de Pós doutoramento FCT SFRH/BPD/108734/2015
ID:995
/
CIÊNCIA VIVA
acrónimo: OCJF 2023 (MED)
finished in 01/09/2023
PTDC/ASP-PLA/030650/2017
/
Portugal 2020 ,FCT
acrónimo: OliveTrojan
finished in 31/08/2021