João Príncipe
Assistant Professor (Department of Physics)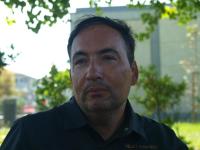 Doctoral Degree:
Épistémologie et Histoire des Sciences et des Techniques (Université Denis Diderot - Paris VII - 2008)
Master Degree:
História e Filosofia das Ciências (FCT-UNL - 2000)
Bachelor's Degree:
Física/Física (Microfísica) (FCUL - 1993)
Department of Physics Assembly (
Advisor
)
IHC - Institut of Contemporary History (
Integrated Member with doctorate
)
História da Física séculos XIX e XX.
História das Ideias em Portugal : António Sérgio.
Filosofia das ciências em perspectiva histórica.
HC/0077/2009
/
FCT
finished in 31/07/2012