João Príncipe
Assistant Professor (Department of Physics)
Employment contract in public functions indefinitely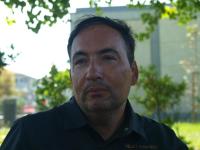 Doctoral Degree:
Épistémologie et Histoire des Sciences et des Techniques (Université Denis Diderot - Paris VII - 2008)
Master Degree:
História e Filosofia das Ciências (FCT-UNL - 2000)
Bachelor's Degree:
Física/Física (Microfísica) (FCUL - 1993)
Department of Physics Assembly (
Advisor
)
IHC - Institut of Contemporary History (
Integrated Member with doctorate
)
História da Física séculos XIX e XX.
História das Ideias em Portugal : António Sérgio e outros intelectuais.
Filosofia das Ciências e da Técnica em perspectiva histórica.
Abordagens holísticas de inspiração neo-hegeliana, pragmatista e de cepa racionalista, atenta aos processos de longue durée e às continuidades reais dos métodos e visões fundadoras das abordagens teóricas que enformam as pesquisas históricas e filosóficas. Relação entre ciência e filosofia. Atenção aos aspectos sociológicos, mantendo o ideal regulador da autonomia da razão nas expressões mais elevadas do espírito humano, numa linhagem neo-kantiana. Compreensão do intricado emaranhamento entre tecnociência e mercado, numa perspectiva crítica de base humanista, na linhagem de Kant, Renouvier e Hermínio Martins.
Ligação ao sector cooperativo e à defesa do património.
Membro integrado do IHC-pólo de Évora.
HC/0077/2009
/
FCT
finished in 31/07/2012